IRATA Safety Notice: Two serious incidents occurred on the Gold Coast [Australia], Non-IRATA member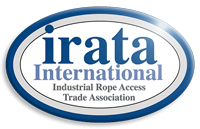 IRATA Safety Notice- keeping our industry safe
Two serious incidents occurred on the Gold Coast due to the incorrect selection and use of rope access systems.
In one incident the working line was severed and the worker fell several floors before the rope grab on the second (safety) line locked onto the rope. As the worker fell he repeatedly struck the building and was injured.
In the other incident the worker was injured when he swung down and along the return face of a building due to the pendulum effect.
Read more..